Tributo to Tom Binns
Tom Binns, the artist and jewellery designer, has redefined the world of Costume jewels and pioneered in the upcycled aesthetic I follow religiously. I am lucky enough to own a few of his pieces from the time they were being sold at the Dover Street Market in London. I could not resist the temptation to mix them all up as embellishments on a recycled upper. An upper coming from an unexpected place and perfectly sitting on the current athleisure trend madness: a Quechua sock from Decathlon. A knock on heel with handplaced rhinestones in a random order finishes the boot. The ephemeral result before recovering the jewels to be used again is worn by my wonderful sister.

Check out more of Tom Binns work on his website.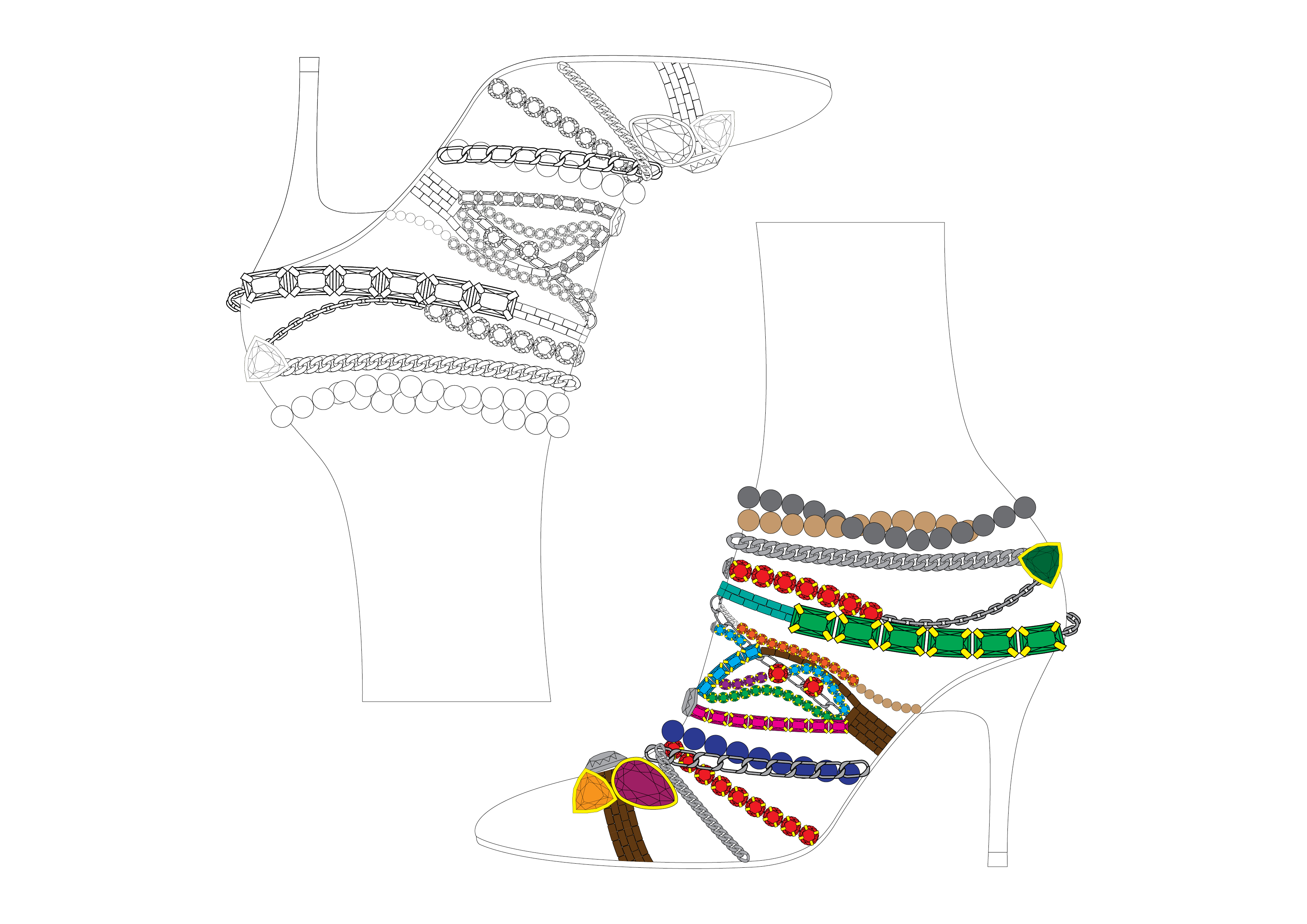 < Home < Personal